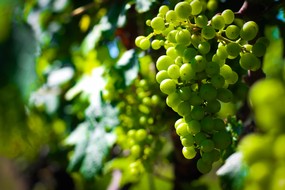 UPCOMING EVENTS
PATIO NIGHT
FRIDAY, JULY 19TH
PETER KANELOUS 6:00 - 9:00PM
LIVE MUSIC
SATURDAY, JULY 20TH
EVAN MILLER 1:30 - 5:30PM
COMEDY NIGHT!!!
SATURDAY, JULY 20TH
COMICS: JOHN CONSOLI, PETER BALES AND MIKE KEEGAN
EVENING EVENT: 7:00 - 10:00PM
TICKETS:
$25 PER PERSON (NON-WINE CLUB)
$20 PER PERSON (WINE CLUB)
$30 PER PERSON (AT THE DOOR)
SEATS ARE LIMITED
TO PURCHASE TICKETS CALL THE TASTING ROOM AT (631) 722- 4222
***NO OUTSIDE FOOD PERMITTED***
LIVE MUSIC
SUNDAY, JULY 21TH
THE EARTHTONES 1:30 - 5:30PM
*** RESERVATIONS ARE ALWAYS RECOMMENDED (631) 722-4222 ***
GROUPS OF SIX OR MORE RESERVATIONS ARE REQUIRED!!!
NO LIMOS, BUSES, VANS.